Ask Maxwell: Great, Lighthearted April Fools Pranks for Kids?
We independently select these products—if you buy from one of our links, we may earn a commission. All prices were accurate at the time of publishing.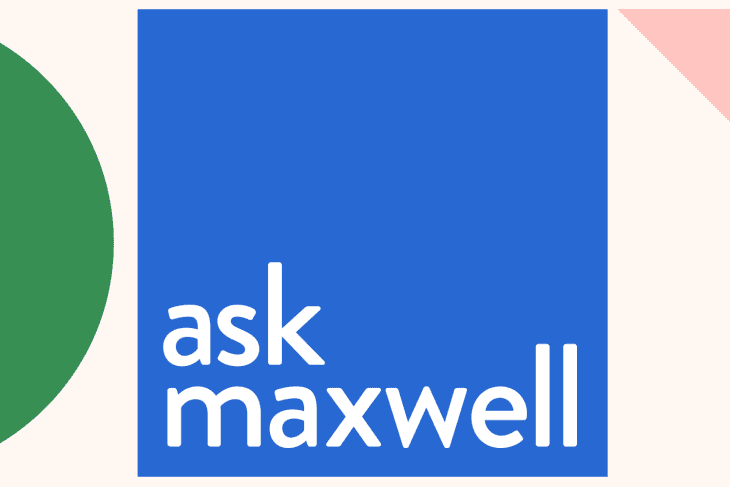 There is nothing more delightful than watching a child's face light up when they come across a really funny — and harmless — prank, especially when played upon an adult. I think that there is a great medicine in allowing children to fool adults — watching us get a shock and then give a big belly laugh. They love to tell jokes and say something that will make us jump … all of which breaks down our parental facade and returns us to the world of children, which is where they want us!
I've been collecting little pranks for a while now. I love to give them as gifts and I find them better than giving candy. Here is a list of some of my favorites, and I would urge you to give one as a gift on April Fool's (or before) and then let your children fool you.
My mother used to have one of these, carved out of stone, from Egypt. It had snake in it that would pop out when you pulled back the lid. When it broke I tried to find it again, to no avail. In it's place I've found these lovely wooden "scare" boxes, which are usually filled with a spider, but sometimes have a mouse or other scary things.
The Awesome Trick Toilet Paper
This is a definite one-trick pony in the sense that it will only work once, but if your twins sneak into your bathroom and replace the real toilet paper with this, the next time someone is in there you will hear from them! It's the simplest, funniest thing you can do and it is a complete surprise.
This was something I picked up last year that I'd never heard of. Apparently this little device was inspired by Marvin Minsky, founder of MIT's AI lab, and it simply turns itself off after you follow the command to turn it on. A little finger comes out of the box and flips the switch, right after you do it. It's a great little trick to keep on your coffee table and some kids will marvel over the uselessness of it for many minutes.
This old classic still delivers. You squeeze the ketchup bottle right in front of someone and the string leaps out, looking like a stream of wet ketchup. Dad will jump!
This is perhaps the grossest, and I won't say it's for everyone, but leaving the plastic doo on the floor in the corner of a room, where it suddenly grabs a grownup's attention is a moment to remember. While the plastic poo is harmless, it will produce endless chuckles and great surprise when carefully planted.
This last is a great half-hour April Fool's game for the whole family, and children will be delighted when you get pie in the face (or, in this case, shaving cream). Each player takes his or her turn, and turns the dial … if you're lucky, nothing happens and the play passes to the next person. If you are unlucky the arm will launch and give you Splat! pie in the face. The winner is the one who turns the dial the most, gathers the most points, and never gets a pie in the face.
The Classic Snake in a Can
Simple and effective: ask your parent to help you open a new can of potato chips and a totally silly snake jumps out.
What Is That Sound in the Other Room?
When I was ten I fooled my mother by telling her that I couldn't sleep because there were ants in my room. She looked everywhere and couldn't find them until I reminded her it was April 1 and she let out a broad smile before she chased me across the room, hitting me with a pillow. This cricket device is much smarter. Plant it somewhere before you go to bed and see what happens in your house.
The Evergreen Disappearing Ink
My final April Fool's trick is this one and it is arguably the most controversial because who wants EVEN invisible ink on their shirt??? And who writes with ink anymore??? Nevertheless, I put it out there because I know there's an especially naughty child somewhere who will revel in this.
The Biggest Prankster in the World: Emil of Lonneberga
Finally, finally, if tricks are not for you, you may enjoy reading a fabulous book about a little boy named Emil, who grows up on a farm in Sweden where he may seem like an angel, but is not. Written by Astrid Lindgren, of Pippi Longstocking fame, the Emil series is funny and touching, while being little known in the USA. Emil is never malicious; he just seems to get into trouble constantly. As he says, "You don't make up pranks, they just happen."
Top 10 Most Popular Questions & Answers!
Maxwell Ryan is a father and was an elementary school teacher in NYC before founding Apartment Therapy. He'd love to answer your question: askmaxwell@cubbyathome.com. This piece was created for Cubby, our weekly newsletter for families at home. Want more? Sign up here for a weekly splash of fun and good ideas for families with kids.
Cubby. Real solutions for unreal times.
Join us for a weekly dose of fresh, modern ideas for life at home with your kids.