What Are Good Movies To Share with my Children?
We independently select these products—if you buy from one of our links, we may earn a commission. All prices were accurate at the time of publishing.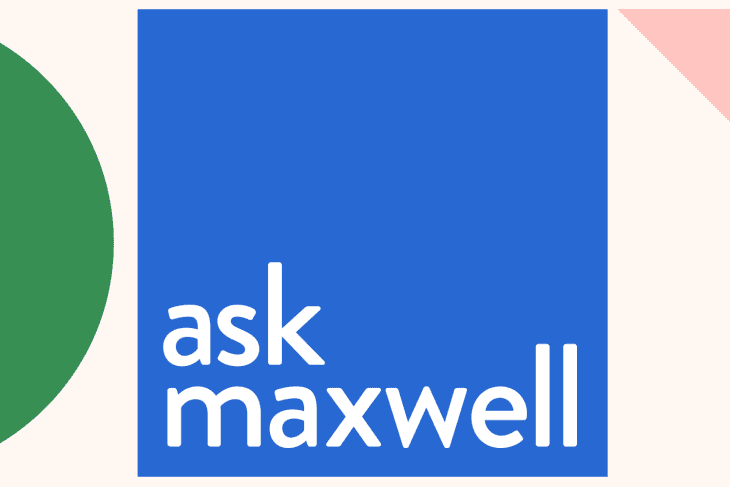 As a teacher of young children I saw firsthand the effects of too much screen-time on young brains, but I also believe in doing what I can as a parent to educate and turn a potential problem into an opportunity. While the benefits of the screen in terms of filling time and "babysitting" are numerous—and we all need a break sometimes—it is good to hold a healthy regard for how powerful and not-so-good it can be. I'm sure we've all seen what kids can be like when they come off the screen—they can be moody and grumpy, and their attention span is often shot!
Nevertheless, as a fan of films and wanting to share that love with my daughter, I decided in 2012 when she was 5 to see if I could design a "curriculum" of sorts for films that I could watch with her and which would be as healthy as possible. My goal was to watch The Sound of Music with her eventually, but not before she'd experienced far older and simpler films— all of which lead up to and inform the newer ones. The Sound of Music—over 50 years old— is still a complex film in both story and effects, but certainly nothing like current films that use digital animation, fast editing and extremely mature dialogue to keep kids hooked to the screen. The amount of information and stimulation pushed through a film these days is, in my mind, not really suitable for young children. 
My guiding principles were simple: always watch a film together, so it's a family event, and start with the earliest films first.
Children are developmental creatures and they grow quickly from babies to adults in a very short 18 years. During this time they are changing in body, mind and emotions, step by step, and it is important that they don't grow too slowly or too fast. Mainly, our society tends to want to speed children up, but this does them a great disservice in that it calls on skills and muscles that are not ready yet and which, in the growing, will crowd out the development of things that are developmentally appropriate at that time. In other words, when a seven year old is called upon to perform tasks that are appropriate for a 10-year-old, they may succeed, but they will have lost the time to be fully in their seven-year-old self and develop those things that that year is meant for. The best thing is for each year of a child's life to focus on exactly that that year is about, which means that you start with simple tasks and gradually increase the complexity as they grow.
Current films are super rich, super complex, super produced and often move at speeds that even ten years ago were unheard of. Save these for later! In their place, I recommend sharing films with children that show the evolution of film and mimic their own growing complexity and ability to process and understand.
So, about nine years ago we started to watch films together at the rate of about one every two months (we often didn't watch the whole thing in one sitting, and always on a weekend or vacation), we often watched them over again (kids are great about this), and it was a family affair. We started with the oldest films I could find, which were silent and then moved into the talkies of the 1930s. As I looked around, I found some particularly good ones and started a list (see below). These were our faves at the time.
These early films are short and all silent (Modern Times has sound effects and the first words Chaplin ever spoke on film). One AM is only 20 minutes long, which is perfect for a five-year-old. The longer films we often watched over two or three nights.
What was amazing to watch in my daughter was her incredible patience and enjoyment with the very old films. We watched old films with other children who had seen a lot more contemporary fare and not all of them could stick with it or enjoy it. I think it's very special if you can give your child the opportunity to slow down and enjoy film as it developed over the past hundred years.
The list that follows comes from our experience, and yours will certainly differ. The main thing is to start as old as you can, so the films are slower, simpler and less complex. You will find that a young child will stick with them like glue if they've not been exposed to fast moving, modern films. This is a gift. Once they start to watch modern films, these will all be boring!
(Disclaimer: In looking back on this list from the vantage point of 2021, it is clear that most of these old films draw on an American culture that had very little diversity on screen. While many of the films here were all uplifting and tackled some hard social issues at the time, I have tried to broaden the list as it moves into the later years and film became more democratic.)
Final question: What about beyond this list? Good question. Now that my daughter is 14, I lean heavily on CommonSenseMedia.org to get a recommendation OR to check on something that she might be watching on her own. The reviews here tend to be careful and conservative, which is what you want with kids, and I've found that she will still tend to happily watch younger and less mature films quite happily. She's a full on teenager and the world is getting a lot more confusing and blurry (to coin a term from Billie Eilish), so it's nice to know that she is most comfortable keeping her screen time positive and not overly processed.
Seen at Age 5 – Silent films
Age 6 – Talkies from the 30's
1933-6 The Little Rascals
1933 Duck Soup – The Marx Brothers (I wasn't so fond of this, but she was)
Age 7 – Films up to the 40's
1940 The Great Dictator – Charlie Chaplin
1958 Mon Oncle – Jacques Tati
1953 Mr. Hulot's Holiday – Jacques Tati
1956 The Red Balloon – Albert Lamorisse
1947 Miracle on 34th Street – George Seaton
1952 Singing In The Rain – Gene Kelly
1939 The Wizard of OZ – Judy Garland (this has scary moments, pause often and keep all the lights on)
1938 The Adventures of Robin Hood – Errol Flynn
1937 Heidi – Shirley Temple
Age 8 – Films up to the 50's
1933 Flying Down to Rio – Fred Astaire & Ginger Rogers
1934 The Gay Divorcee – Fred Astaire & Ginger Rogers
1935 Top Hat – Fred Astaire & Ginger Rogers
1935 Roberta – Fred Astaire & Ginger Rogers
1936 Swing Time – Fred Astaire & Ginger Rogers
1936 Follow The Fleet – Fred Astaire & Ginger Rogers
1937 Shall We Dance – Fred Astaire & Ginger Rogers
1939 The Little Princess – Shirley Temple
1946 It's a Wonderful Life – Frank Capra
1944 National Velvet – Elizabeth Taylor
1954 Brigadoon – Gene Kelly
1946 It's a Wonderful Life – Frank Capra
Age 9 – Films up to the 60's
1960 Swiss Family Robinson
1964 A Hard Day's Night – The Beatles
Our Gang (The Little Rascals) – Many many short episodes here
1945 Tarzan and the Amazons – Johnny Weissmuller
1998 Kirikou and the Sorceress – Michel Ocelot (Wonderful simple French animated film by talented Mr. Ocelot dubbed into english)
1965 The Sound of Music!
Age 10 & Beyond – Films up to the 70's
1963 The Pink Panther – David Niven, Peter Sellers
1964 A Shot in the Dark – Peter Sellers, Herbert Lom (2nd Panther film)
1975 The Return of the Pink Panther – Peter Sellers
1976 The Pink Panther Strikes Again – Peter Sellers
1978 The Revenge of the Pink Panther – Peter Sellers (this is the last Seller's Panther film)
1947 It's a Wonderful Life – Jimmy Stewart, Donna Reed
1944 National Velvet – Elizabeth Taylor
1963 Cleopatra – Cecille B. Demille: Elizabeth Taylor, Richard Burton
1949 Samson & Delilah – Cecille B. Demille: Heddy Lamar, Victor Mature
1956 The Ten Commandments – Cecille B. Demille: Charlton Heston
1978 Superman
1991 Hook
1993 Cool Runnings
2000 Remember the Titans
2016 Ghostbusters
2018 Black Panther
2019 Captain Marvel
SECOND DISCLAIMER: If this whole notion seems very antiquated to you or impossible to effect OR too liberal, my apologies in advance. It's certainly not easy to raise children and everyone has different home cultures, but I've just found that this has worked well for our home.
ADDITIONAL NOTE: You will notice that animated films are (but for one) left out of the list so far. While they were certainly super popular and attractive to children, I believe that human-based films are far better for young children. In other words, the more real, the better, allowing children to put themselves inside the films in a far more empowering way.