Ask Maxwell: When Is the Best Time to Travel with Kids on a Road Trip?
We
independently
select these products—if you buy from one of our links, we may earn a commission. All prices were accurate at the time of publishing.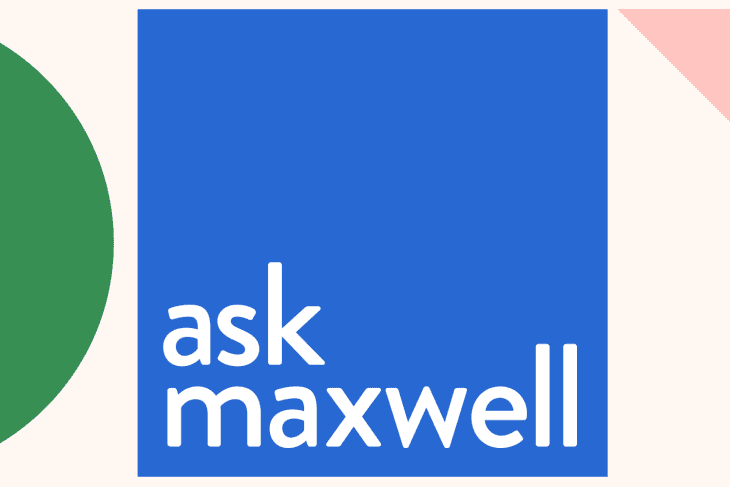 Dear Cathy,

Yes! It's road trip time finally after over a year of being stuck at home, so thanks for the question. I hope I can be helpful here, but I do want to say that any good answer could be very different for different families. BUT THE MAIN THING IS … first figure out what makes YOU feel really good when traveling and build your kid's routine around that. The challenge with travel and kids is when us adults don't feel rested or comfortable and THEN we have to deal with our kids. They will always throw us for a bit of a loop (that's their job :)) so knowing what works best for you and your partner is primary. As they say at the beginning of every flight, "Parents, put your own mask on first."

Personally, I like to travel early in the morning — whether by car or plane — as I find my daughter is her best in the morning and it always feels nice to start an adventure early, avoid traffic and — hopefully — arrive on the early side. I will often book a plane flight for 7 or 8 a.m., which means we're up at 5 and out the door. We pack the night before and it's always very exciting. I would recommend this for long trips.

For short trips — weekend and long weekend trips — which often don't get started until after work on Fridays, I am also a fan of the nighttime drive with the kids asleep in the back. When my brother and I were kids, our parents used to feed us dinner, get us into our pajamas, and put us in the back seat of the car with a blanket and a pillow. We fell RIGHT asleep and we both have sweet memories of being awoken, groggy, and lifted into a waiting bed. Nothing wrong with that! And I'm sure my parents were happy to have a quiet car and talk between themselves as they drove.

The most memorable road trip I remember as a kid, was when my mother and her best friend, Mab, drove us four kids (myself, my brother, Oliver, and her two kids, Boosey and Nonny) from New York to Disney World in Florida. They got each of us a sleeping bag and a baby bottle, which we drank out of all the way down. There were no seatbelts in those days, so we put the rear seats down and all spread out in the back of Mab's Peugeot station wagon, which had a romantic French car smell. I believe we drove it in two days with only a one-night stopover. It was a lot of driving and a lot of napping!

As for bathroom stops, I believe we got very good at going on the side of the road and preferred that to dirty bathrooms. I would recommend bringing a few supplies in your car and trying that this summer for sure.

The most exciting thing was when we got down south and started to pass fireworks stands as well as orange groves that sold fresh orange juice and coconut milk on the side of the road. The coconut milk was our favorite, and to this day I remember the long drive more than I remember Disney World, where we camped for the week.

So, enjoy your summer, experiment to find your best travel time and remember that the travel can be as big a highlight as the destination itself.

Best, M

Top 10 Most Popular Questions & Answers This Week
(I keep changing this each week based on your clicks)
Maxwell Ryan is a father and was an elementary school teacher in NYC before founding Apartment Therapy. He'd love to answer your question: askmaxwell@cubbyathome.com. This piece was created for Cubby, our weekly newsletter for families at home. Want more? Sign up here for a weekly splash of fun and good ideas for families with kids.
Cubby. Real solutions for unreal times.
Join us for a weekly dose of fresh, modern ideas for life at home with your kids.