Ask Maxwell: How To Build an Easy Treehouse
We
independently
select these products—if you buy from one of our links, we may earn a commission. All prices were accurate at the time of publishing.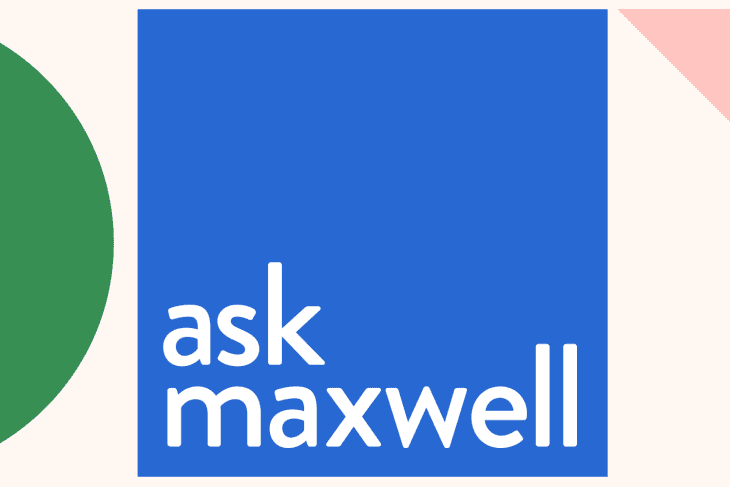 You are in luck (and so am I) because while my daughter is going to high school next year and has announced that she'd also like to live in the city in her own apartment (not going to happen for years), when she about 6 years old I built two simple treehouses for her and her friends AND carefully documented the process. Here you go!
In spring of 2013, I decided to bust out and build a tree house for my daughter Ursula, which I'd never done before. I remember having one as a kid and loving it. I wanted one that I could build in a day, wouldn't be too high up so as to worry me or other parents, and which was SIMPLE in design to maximize playtime and allow for adding on later. It's light, open, and can go up and down easily.
This tree house was built out of scrap wood and branches I had in our yard, and is a strong enough design not to require any more reinforcement than what you see here. It's also located at the start of our zip-line, which we put up last summer, and makes it a good place to climb up to and launch off from when needing to head out quickly across the yard.
Power drill with a Phillips screw bit
Level
6″–8″ screws or nails (nails are stronger) for the frame
3″ screws for the deck
2 – 6 foot 2″x6″ pieces
2 – filler pieces of 2″x6″
8 – 4′ decking pieces or 1″x6″
Small cut branch logs
Circular or hand saw
Rugs, pillows, and accessories to suit
1. Attach Foundation – Choose a tree that is strong, but not too thick and with branches that start a little higher up. With your two main pieces ready (undercut the ends to give it a more svelte appearance), attach one to the flattest part of the tree and then the other opposite. I did 6′ from the ground, but lower would be better for smaller children (Ursula was 6 years old at the time).
Use only one screw in each so that you can adjust them to get them level with one another before putting in four more screws. It's easier and better to use a level, but I didn't have one and just eyed it.
2. Insert Cross Braces – This design is pretty minimal and not meant to carry big people, but I was surprised with how strong it was after sinking ten screws in the sides and then putting the cross brace pieces in as well. After you measure the width, cut two cross braces and slide them in between your foundation pieces. Then screw into tree (five screws) as well as into the foundation (two screws). Now you have a sold box going around the tree to hold your platform up and steady.
3. Lay Deck – After cutting your deck pieces to 4′ lengths, space them out evenly on top and screw in. I chose to use fewer pieces and leave gaps in the floor because I thought it would remain cleaner and be lighter. I also think it looks better visually and is less likely to become an eyesore. This is a simple tree house after all, which in my mind means light, quick, and more natural.
4. Add Extra Deck – It's up to you, but we chose to add a few more pieces of decking to make it easier to move around the tree. While the gap on the other side of the tree serves as an entrance, this side connects the back room to the front room.
5. Install Staircase – Using small logs from a recently cut down tree, I screwed the steps in running up the tree, using a bunch of screws from left to right, as these get a lot of pressure on them. The nice, round surface is ideal for bare feet, and not using lumber softens it visually as well.
6. Decorate – Colorful throw rugs are ideal for covering your deck, but this is where Ursula really took over. After sweeping all of her floors, and hauling up rugs, blankets, pillows, and an old phone, she began nesting right away. 🙂
Top 10 Most Popular Questions & Answers This Week
(I keep changing this each week based on your clicks)
Maxwell Ryan is a father and was an elementary school teacher in NYC before founding Apartment Therapy. He'd love to answer your question: askmaxwell@cubbyathome.com. This piece was created for Cubby, our weekly newsletter for families at home. Want more? Sign up here for a weekly splash of fun and good ideas for families with kids.
Cubby. Real solutions for unreal times.
Join us for a weekly dose of fresh, modern ideas for life at home with your kids.