Ask Maxwell: Should I Wallpaper My Daughter's Room?
We
independently
select these products—if you buy from one of our links, we may earn a commission. All prices were accurate at the time of publishing.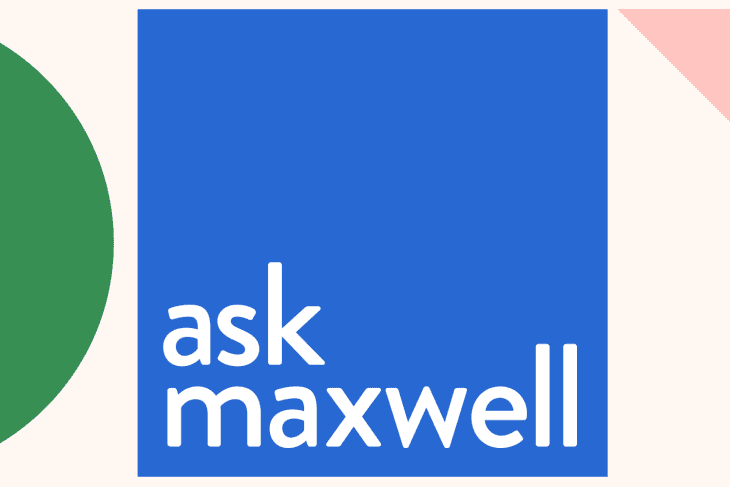 Dear Meghan,

I admire your daughter for her adventurous spirit, and I also understand your hesitancy. Wallpaper can seem like a big commitment and with children changing their minds all the time it doesn't always make a lot of sense. Here's what I would say: go for it by transforming ONE wall and don't do traditional wallpaper! Here are some ideas that are really fun, involve good, old-fashioned DIY, and won't overcommit you.


1. Living Wallpaper by Cecillio Ramirez
My friends, the Novogratzes, just opened a new store in Los Angeles and to draw folks in post-pandemic they've designed the whole space as a number of really cool rooms that show both their practical side and their maximalist style side. There are a lot of good ideas here. This one above shows what you can do with real roses attached to the walls that will gradually dry in position. Definitely an adventurous choice, but I love it!

2. Tezza Collage Kit
This is Ursula's last current fave (although she says it's time to take it down after only a few months), and I also love it: 150 high quality prints that cost $89 and which you then arrange any way you want to fill your entire wall. Tezza has a number of different style sets, all of which are cool. Putting them up is a great two-hour project.

3. Painted Lips Tempaper by Novogratz
Tempaper is a genius, relatively new invention that is basically peel-and-stick removable wallpaper that you can apply by yourself. I love the "painted lips" by Novogratz above, but there are many other styles to choose from at Tempaper. Wallshoppe is another really good source to check out.

4. At The Beach Peel-and-Stick Wall Mural by Ingrid Beddoes
Part of Society6's collection of wall murals, I love that one image can fill a wall, giving it a huge statement feeling. This big mural above comes in six 2′ x 8′ panels that you line up and stick to your wall. They will not leave behind any sticky residue. There are many other murals at Society6, and worth checking out.

AND, If you are reading this and have any other good ideas for Meghan, please email me at askmaxwell@cubbyathome.com and I'll add them to this post!

Best, M
Top 10 Most Popular Questions & Answers This Week
(I keep changing this each week based on your clicks)
Maxwell Ryan is a father and was an elementary school teacher in NYC before founding Apartment Therapy. He'd love to answer your question: askmaxwell@cubbyathome.com. This piece was created for Cubby, our weekly newsletter for families at home. Want more? Sign up here for a weekly splash of fun and good ideas for families with kids.
Cubby. Real solutions for unreal times.
Join us for a weekly dose of fresh, modern ideas for life at home with your kids.