Ask Maxwell: How To Get My Son To Make His Bed?
We independently select these products—if you buy from one of our links, we may earn a commission. All prices were accurate at the time of publishing.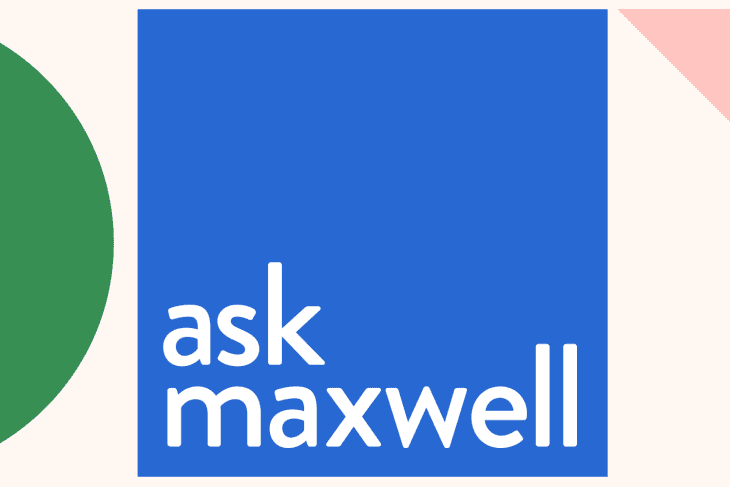 Dear Ellery,

I have to admit that I'm struggling with this one too with my 14-year-old, and to give you some local color, I've made this little video to share with you. My problems only began about a year ago and she used to be very good at this!

While I'm still figuring out how to deal with this as she enters high school, I will share with you what I did to date that helped.
The biggest thing you can do is to role model making your own bed and keeping your bedroom neat — and TALKING A LOT ABOUT IT. That may sound funny, but young kids are "model imperative," which means that they are highly influenced by their parents' actions in a deep, unconscious way. This is also a nice way to signal the desired behavior without harping on them or punishing them in any way — and probably the most effective in the long run. In other words, we have to look at ourselves first because what we do, they will do.

Worst case scenario? They will resist through their teenage years, but then revert to the model that you surrounded them with as they enter adulthood … and they may only vaguely remember why. 🙂
Secondly, I would walk them through how to make their bed and what you expect. At the same time you might try to make it simpler for them: just a bottom sheet and duvet (no top sheet) and not too many pillows. If the bed is pushed into a corner, that can make it hard too.
Finally, one great tip is to do a family clean — all together — on Saturday or Sunday morning. If everyone does it together, many hands make light work and I've known some families that like to turn on loud pop music to make it fun. Vacuum! Do laundry! Clean the bathroom! If all of this happens in a rush of action, there's no doubt your son's bedroom will get a cleaning too, which will make it easier to maintain throughout the week.

Good luck and let me know how it goes!

Best, M
Top 10 Most Popular Questions & Answers This Week
(I keep changing this each week based on your clicks)
Maxwell Ryan is a father and was an elementary school teacher in NYC before founding Apartment Therapy. He'd love to answer your question: askmaxwell@cubbyathome.com. This piece was created for Cubby, our weekly newsletter for families at home. Want more? Sign up here for a weekly splash of fun and good ideas for families with kids.
Cubby. Real solutions for unreal times.
Join us for a weekly dose of fresh, modern ideas for life at home with your kids.