My Must-Haves from Target's Spring Collection
We independently select these products—if you buy from one of our links, we may earn a commission. All prices were accurate at the time of publishing.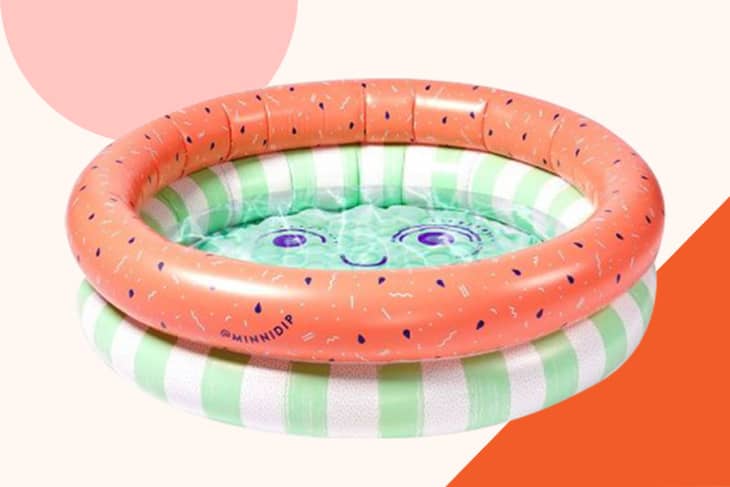 This piece was created for Cubby, our weekly newsletter for families at home. Want more? Sign up here for a weekly splash of fun and good ideas for families with kids.
Cubby. Real solutions for unreal times.
Join us for a weekly dose of fresh, modern ideas for life at home with your kids.
Spring was heralded by the first few 60-degree days in a row and we were ready. For many, the new season began with the refrain, "Mom, can we open the bubbles and sidewalk chalk, pleaseeee?" For my part, I knew spring had finally arrived when I saw the new Target collection. Ah, new season, time to add some things to the cart!  
I'm certainly not the first one to say that Target has a mystical kind of magnetism. It cajoles us into a cup of coffee, and then casually takes all of our money in one swift trip. So, in an effort to help all of my fellow parents keep their what-we-need-and-nothing-else promises, I've shopped Target's full set of spring arrivals and rounded up 10 of the best, most affordable sunny-weather home finds to buy right now.
From magical motifs sure to level up your kids' spaces to delightful decor meant to awaken both your indoor and outdoor oases, Target's fresh new home lineup is abloom with lots to love.
Rectangular Message Board with Paper Roll Brown by Pillowfort  
Felt letter boards have been trending for years, but this paper roll message board is a lot more fun. Hang it up in your child's bedroom or playroom and see what kind of creativity blossoms this spring.
Everything that Chip and Joanna touch turns to gold … but they seem to have a way with silver, too! With play money, a credit card, and chalk to assign a price to everything they ring up, this STEM-skill building wooden cash register seriously checks out.
Pop Up Playhouse Garden Market

This little popup playhouse is one you won't want to miss. For the green thumbs among us, as soon as your spring and summer harvests come around, consider donating a few of your "ugly" fruits and veggies to your offsprings' own farm stand.  
When April showers erase the sidewalk chalk, this multifunctional playstation steps up to bring the fun indoors! It's a perfect statement piece for a bedroom, playroom, or even in mom and/or dad's home office (if you have older children who can entertain themselves while you're heads-down at work!).
After every storm comes a rainbow; at least that's what we're hoping for after this last year! This neon acrylic wall piece brings the perfect dose of whimsy to a room; plus, it's a great way to turn up the brightness in your home without going too bold with color.  
Dash Flower Mini Waffle Maker
With this retro-style, pastel waffle iron, you'll have perfectly crisp and beautiful bites in a matter of minutes.
And then, there are still some people who swear that spring isn't completely hatched until they light their first floral-scented candle. Opalhouse's candle game is strong this season, and this cherry-hibiscus scent hits on all the right notes.
Gallery Wall Floating Frame Set
We always love a good photo swap once or twice a year to keep things fresh and current and this configuration using glass panes with white frames is amazingly versatile. It can hang on any color wall, and because it all comes in a set, you don't have to play around too much with the design, save an accent piece or two.
We love the simple, hand-drawn dino graphics, with the pops of watercolor.
These designer kiddie pools came in hot again for this burgeoning backyard season, and we're particularly excited about the watermelon version.